The Material Girl shows off her fashion and shoe sense.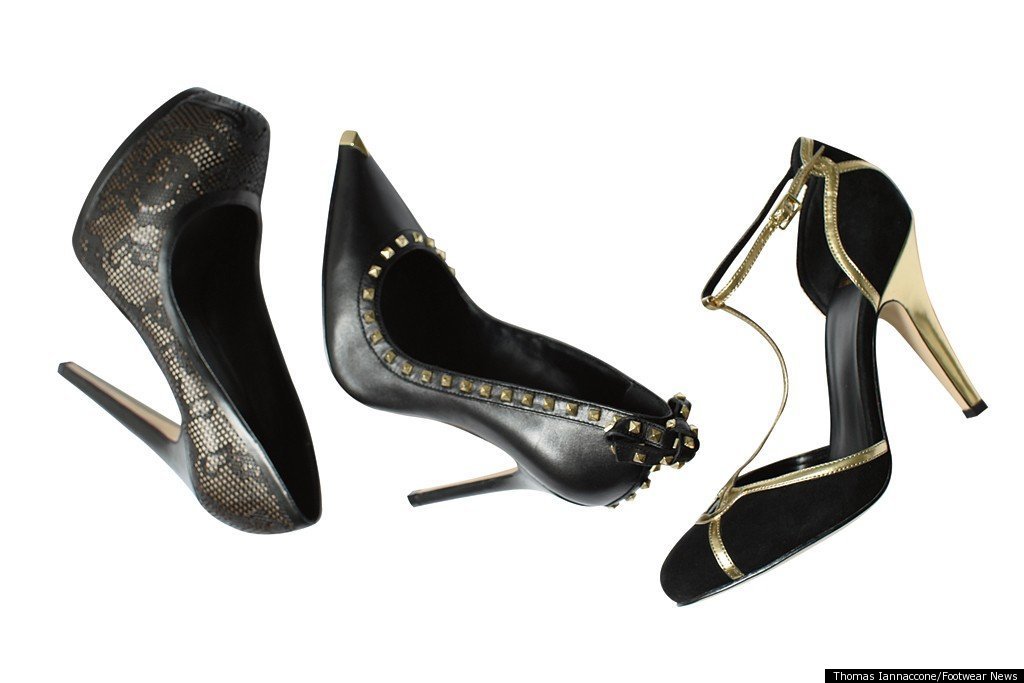 Some of the shoes from Madonna's upcoming Truth or Dare shoe line. 
The Material Girl is joining the ranks of celebrities, like Jessica Simpson, Fergie and Rachel Bilson, by launching a shoe line, Truth or Dare by Madonna. The line includes pumps, heels, flats, and boots, almost all black in color with embellishments like lace, cap toes, and studs. The line will include styles Madonna is famous for, like over-the-knee boots.

Retailing from $89-$349, the line is aimed at woman aged 27 to 5o who are timeless but have sex appeal, according to the press release as posted on all about Madonna. The line will include over 60 different styles, according to the Huffington Post.

Madonna will make some contribution to the design of her line. The creative consultant behind the line is Arianne Phillips, who worked on Madonna's film W.E. and is a longtime fashion collaborator of Madonna, according to Glamour.