The Material Girl shows off her fashion and shoe sense.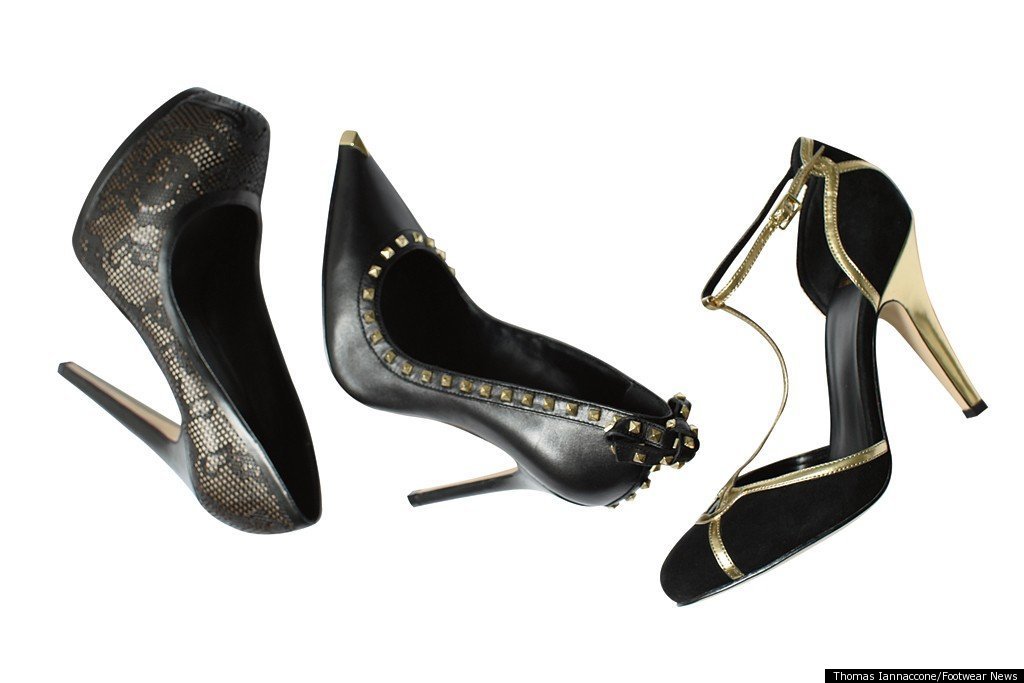 Some of the shoes from Madonna's upcoming Truth or Dare shoe line.
The Material Girl is joining the ranks of celebrities, like Jessica Simpson, Fergie and Rachel Bilson, by launching a shoe line, Truth or Dare by Madonna. The line includes pumps, heels, flats, and boots, almost all black in color with embellishments like lace, cap toes, and studs. The line will include styles Madonna is famous for, like over-the-knee boots.

Retailing from $89-$349, the line is aimed at woman aged 27 to 5o who are timeless but have sex appeal, according to the press release as posted on all about Madonna. The line will include over 60 different styles, according to the Huffington Post.

Madonna will make some contribution to the design of her line. The creative consultant behind the line is Arianne Phillips, who worked on Madonna's film W.E. and is a longtime fashion collaborator of Madonna, according to Glamour.
"Her fingers are really on this brand…The first thing I did was remind her of all the shoes she wore over the years, and we took the styles that we can't live without," Phillips told Footwear News.

Glamour had pictures and details for two of the styles.
The above Meiko pump will retail for $179.
The Anise boot above will list for $159.
Hollywoodlife has more pictures, available here.

The line is set to debut in August and will be available at Macy's and Nordstrom in the US, as well as ASOS.com and stores in the United Kingdom and Canada, according to the press release.

Will you purchase shoes from Madonna's new line when they become available? What do you think of celebrity shoe lines?

For more frequent updates, follow me on twitter @jennyanne211, become a fan on facebook, or follow me on Pinterest.

Related Posts:
The Wacky and Inspiring Shoe Choices of Lady Gaga
Kate Middleton Judges a Shoe Design Contest
The Sneakers Knicks Basketball Star Jeremy Lin Wears
The Sky-high Heels of Victoria Beckham

Other Posts You May Enjoy:
ShoeDazzle: Wine, Cheese, now Shoes of the Month by Kim Kardashian!
Miss Trish of Capri for Target Summer 2011 Collection
Shoes on the Brain: Fun and Interesting Shoe Quotes
Tweet
Pin It