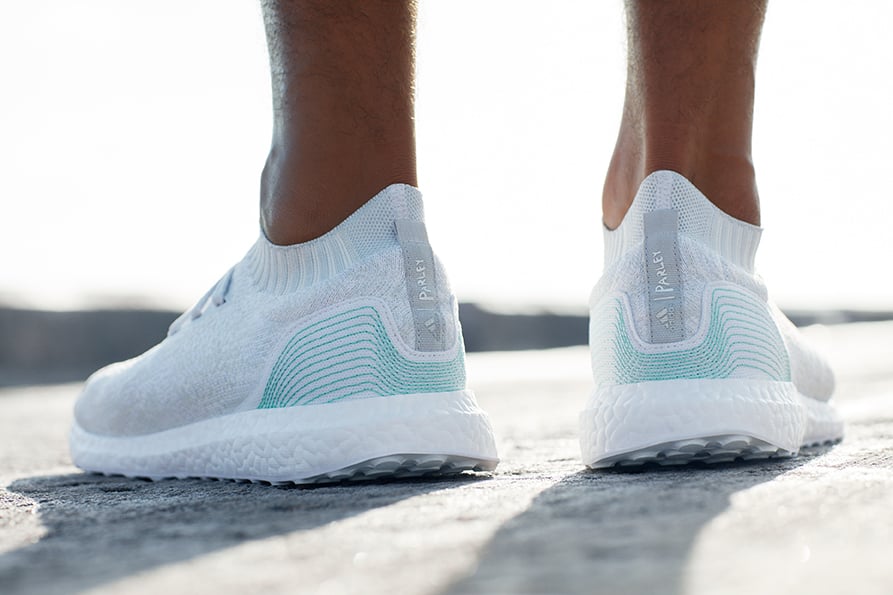 What if sneakers could be made of biodegradable material? Or how about recycled plastic?
That's just what shoemaker, Adidas, is doing with its latest designs.
Back in March of 2012, Through the Sole wrote about using recycled garbage to make shoes for the homeless. Now, the idea is going mainstream.
Last month, Adidas released the Adidas UltraBOOST Uncaged x Parley, pictured above, made from recycled ocean plastic. The 7,000 pairs of sneakers retail for $220. Each pair is made from 95 percent recycled ocean plastic and 5 percent recycled polyester. A pair of the sneakers reuse 11 plastic bottles. The shoes laces, heel cap base material, heel webbing, heel lining and the sock-liner cover are also made with recycled materials, according to Adidas.
Adidas plans to continue to make sneakers with recycled plastic, 1 million pairs by the end of 2017 and hopefully one day use no virgin plastic at all.

As for the sneakers themselves, they are part of Adidas Boost line which is popular for running. I have heard great things about them, but am yet to try them out.

Now what if sneakers could help the plastic problem by not creating waste?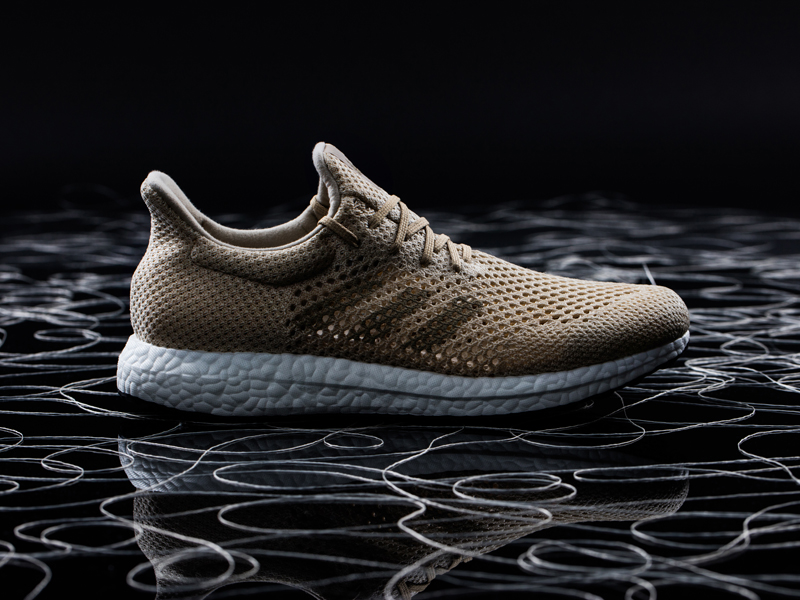 Adidas is also coming out with what they say is 100 percent biodegradable sneaker uppers. The uppers are made from Biosteel® fibers, a biodegradable high performance fiber, developed by the German biotech company, AMSilk. The fabric is based on silk and is supposed to be both lighter than other materials and stronger, according to a press release.

To degrade the shoes, they are soaked in water with a special enzyme for 36 hours, according to Gizmodo.

Adidas has not said when the shoes will be available for purchase.

As someone who goes through shoes and sneakers quickly it would be nice to not have them harm the environment.

What do you think of these new environmentally friendly sneaker options?
For more frequent updates, follow on twitter
@throughthesole
, become a fan on
facebook
, or follow us on
Pinterest
. Don't forget our
Instagram
account.
Related Posts:
Using Recycled Materials to Make Shoes for the Homeless in Detroit
Cheesy! Shoes Made of Melted Cheese
Two more pairs of sneakers
Other Posts You May Enjoy:
The oh-so-fashionable sneaker
New shoes cure the blues-- New shoe sign
Tweet